20th April 2016
This year, Dr. Matthias Purschke is the President of the 19th WCNDT conference, taking place in Munich. It was a great honor for us to be able to send him this interview.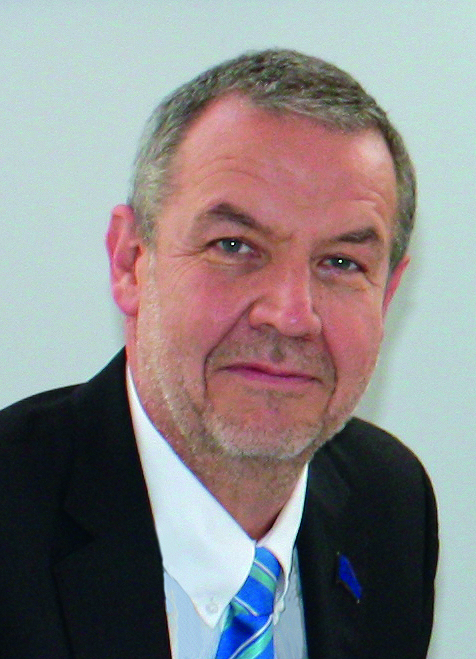 It seems that prior to being president of the WCNDT, you have had many functions in the NDT field. Could you let us know what were your motivations to move from a technical expert position within the R&D department at GE to a position at the DGZfP? Don't you miss the technique?
My career in NDT already started during my studies at the Technical University of Berlin. The Institute for Electrical Engineering had a long lasting cooperation with the former SEIFERT X-ray Company. Therefore, it seemed natural to join SEIFERT after finishing my doctoral thesis in 1989. I never regretted my decision, because it gave me the opportunity to be involved in every exciting innovation in industrial X-ray technology: Automated Defect Recognition by Digital Image Processing, digital detector technology like matrix detectors and luminescence plates, 3D Computer Tomography, advanced X-ray generators and much more.
In these years with SEIFERT and Agfa and GE, I have continuously been in touch with the German Society for NDT (DGZfP). Therefore, after more than 20 years in science and technology of Industrial Radiography, once again, it seemed natural to join the DGZfP as managing director and member of the Board. It was time to turn towards more general NDT aspects, like the promotion of the value of NDT for industry and society and, more specifically, the training and certification of NDT personnel.
Well, frankly speaking, yes, from time to time I miss the technology, but I never really regretted to join the DGZfP for more administrative tasks.
In France, the transition from silver films to digital detectors is complicated. Is it also the case in Germany?
From my point of view, the film will never be completely replaced by digital technology. The reason is simply that on-site inspection very often happens in rough environments. The lack of electrical power supply in the field makes it very complicated, and sometimes even impossible, to use digital technology. The combination of film and a radioactive source works well even in those cases.
Additionally, a change from film to digital must provide cost benefits for the customer, and this depends on their particular application(s). A low number of exposures will most likely not justify a change from film to digital technologies. Nevertheless, for projection radiography (wall thickness measurement, corrosion detection) with a very high number of exposures, the use of luminescence plates is going to be state-of-the-art. For stationary X-ray inspection, laboratory application and particular applications in the field, digital technology will indeed more and more replace X-ray film.
Given your experience, what do you think of NDT simulation? Do you think it can be an added value? Do you know CIVA software?
I must admit not to be an expert for NDT simulation and I have never worked with CIVA software. Nevertheless, I think simulation can provide added value. Feasibility of NDT procedures and methods can be attempted before going to practice. Furthermore, NDT simulation tools could be very valuable for the basic apprehension of NDT, and will be therefore well suited for training of NDT personnel.
Also, could you share with us your vision on the future of NDT? Which techniques will develop most? Do you think that ultrasound will eventually replace gammagraphy? Do you think tomography will become a main technique?
A well-known author wrote the famous line: "The issue of predicting the future is that anything will only happen in future." Nevertheless, my private view into the "crystal ball" is that NDT will become more and more part of an integrated condition monitoring/quality assurance – digital network. Results of different NDT methods are going to be combined and correlated for improving production and lifetime management of products. In Germany, a vision for the future industry production network is called "Industry 4.0". I am convinced that NDT will be a crucial and essential part of it, because any NDT method will evolve either by technological improvements and/or by their potential integration in "feed-back"-loops.
UT and RT are volumetric NDT methods with particular characteristics and strengths and limits. They will not replace each other, they will boost and complement each other.
Actually, I think CT is already one of the major NDT technologies. This technique has made unbelievable progress in reconstruction time, image quality and accuracy. The number of potential applications is already very high but seems still far away from the goal. Today, the number of users has already exceeded our former expectations.
I am sure that the upcoming World Conference for NDT 2016 in Munich will convey detailed impressions of the NDT in the future. Therefore – See You in Munich!