NEWS
CIVA InterCompany training session in Massy, France - EXTENDE performs a CIVA InterCompany training session in Massy, France
CIVA 2016 is available - CIVA 2016 is now available.
Far East NDT conference in Nanchang - EXTENDE is at the Far East NDT (FENDT) conference in Nanchang
Product Focus
CIVA Education
Because NDT involves a lot of different physical phenomena and the available time to train students or operators is often focused on the practice of NDT, CIVA Education, a simplified version of the NDT simulation software CIVA, has been developed to help you teach the "physics behind NDT" to your students and trainees efficiently and at a low cost.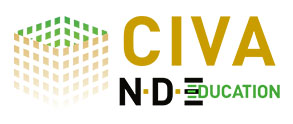 Its simple and interactive interface makes it easy to highlight the main phenomena and understand typical NDT results in a visual, realistic and comprehensive environment.
Contact us for more information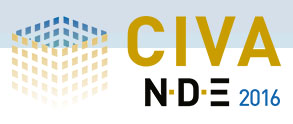 APPLICATION CASE :
Optimize your qualification process