15th November 2019
Alison Glover, Senior NDE Engineer at QinetiQ, kindly accepted to answer our questions regarding her use and experience of CIVA software.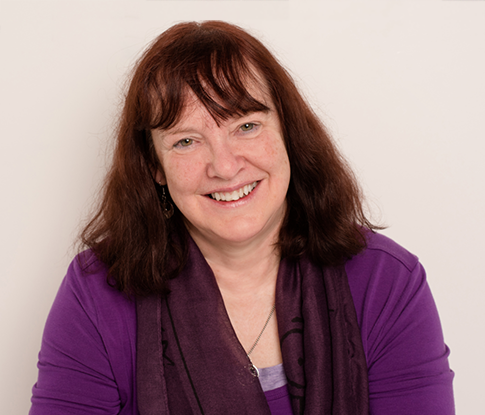 Could you describe us the main activities of QINETIQ, at which level NDE is involved, and your role in the company?
QinetiQ is a British multinational defence technology company. My current role is as a Senior NDE Engineer in a Structural Analysis and Non-Destructive Evaluation team. I work mainly on maritime applications, in particular weld inspections and also some composite work. Our NDE work is both for external customers and on a very wide range of QinetiQ's infrastructure.
When and how did you discover CIVA software?
I was personally aware of CIVA from my previous roles with Olympus in Australia, and then based in Paris and as a UT tutor with Lavender International. QinetiQ had purchased the CIVA UT module shortly before I joined.
For which type of projects and NDE problematics do you consider that simulation is particularly useful and efficient compared to experimental trials?
We can be asked to very quickly evaluate inspections on large structures and advise on improved procedures. There simply isn't time or budget to create physical samples. Our very first application of CIVA proved that a planned conventional UT inspection would be completely ineffective, but also allowed us to quickly design a better alternative.
CIVA images, in particular the 3D views, are helpful for explaining inspections to people who do not have UT training.
CIVA is also used as part of a Doctor of Engineering (DEng) project in collaboration with Strathclyde University.
Which features do you consider as the most useful and/or powerful in CIVA software?
The addition of the probe and wedge library made creating simulations with the specific transducers used in practice much quicker.
Being able to easily change the position and location of defects and run parametric studies is very useful in determining the limitations of proposed inspections.
What improvements would you like to see in future versions?
Our primary UT weld inspection method is TOFD, backed up with linear PAUT scans. So we would like to see TCG calibration for linear PAUT as well as sectorial scans, and also improved TOFD simulations.
For the DEng project, we would like to be able to interface CIVA with Integrated Development Environments (IDEs), such MATLAB or Visual Studio, to allow inspection setups to be generated from code and/or allow for automated extraction of raw data from a completed simulation.
You have attended a CIVA UT training session. Would you give us feedback on this?
We had an initial training course which was good for explaining the basics. What has proved extremely helpful is web training sessions we've organized around specific applications.
We've also always had prompt response from the helpline.