EXTENDE offers its skills to help you optimize your testing methods and adopt innovative and efficient solutions.

In this regard, EXTENDE participates in the R&D effort mobilized around CIVA and Non Destructive Testing in general..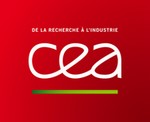 EXTENDE has a

Research and Developpement Agreement

with the CEA and contributes to the improvement of CIVA software.
Notably, EXTENDE funds experimental characterization and theoretical research actions on the models implemented in CIVA. The results of these works are available under our "Validation" menu and are regularly updated.
EXTENDE also takes part in

national and international

. R&D projects. These collaborative projects allow EXTENDE to contribute to the improvement of everyone's knowledge in NDT and simulation related products. These projects take part in the conception of the future CIVA versions.