The RT module of CIVA Education gives acces to:
Direct radiation computation for qualitative and fast simulation
Planar and Cylindrical component geometries, one weld example
Material database including various steel alloys
Gamma-Ray isotopes: Co60, Ir192, Se75
X-ray source database of different energies (from xx kV to xx kV)
Argentic film database and photostimulable image plate detectors
ASTM Hole penetrameters and wire EN-IQI
Parallelepiped or spherical defects (void or inclusion)
Accounts for geometrical unsharpness
Photon paths display
Examples of simulations
Among many other ideas, the RT module of CIVA Education will help you to teach the following topic:
Visualize the

impact of thickness change

on the radiogram obtained.
Highlight the

impact of specimen materials

on the photons path and the radiogram obtained.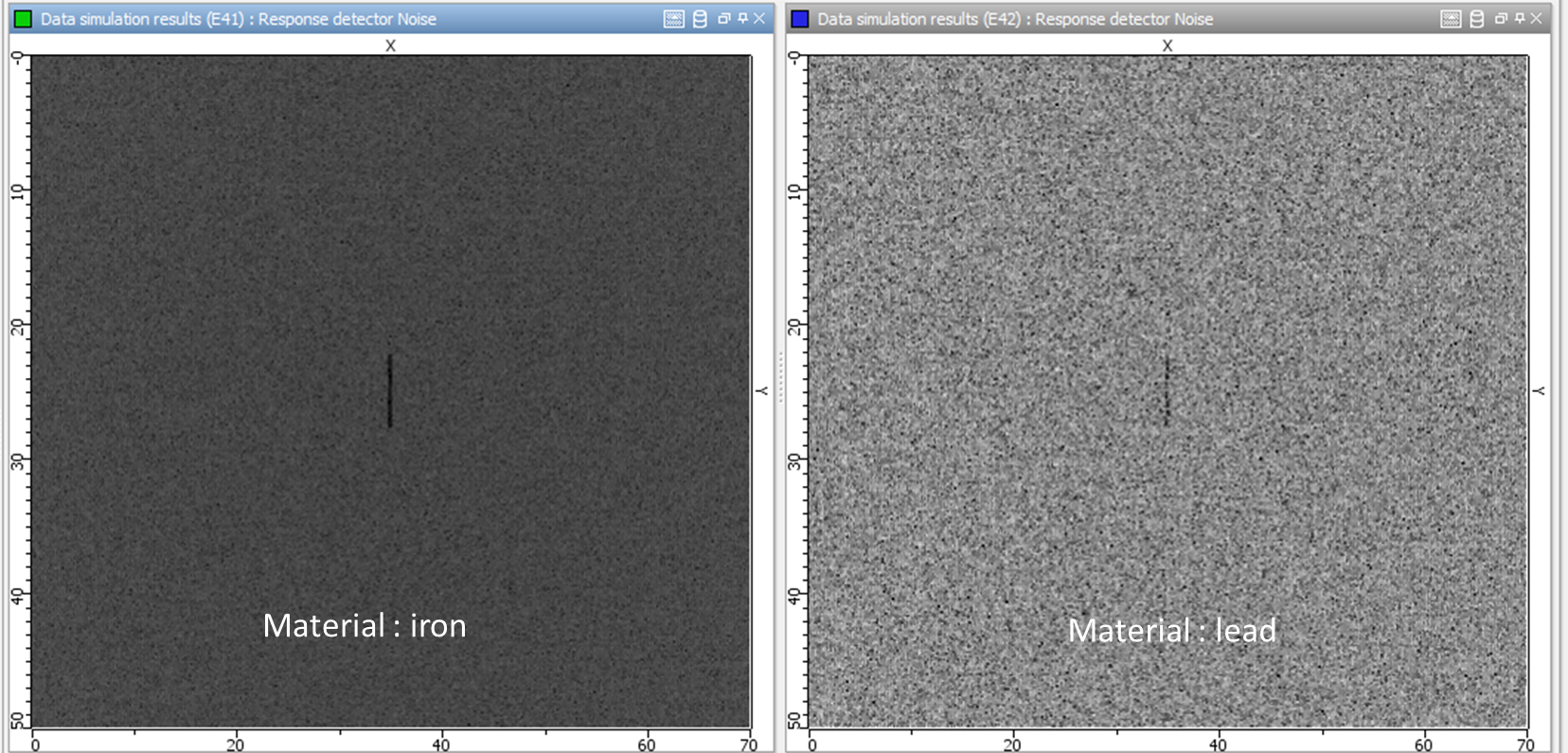 Illustrate the

sensitivity of the RT technique

depending on the defect orientation.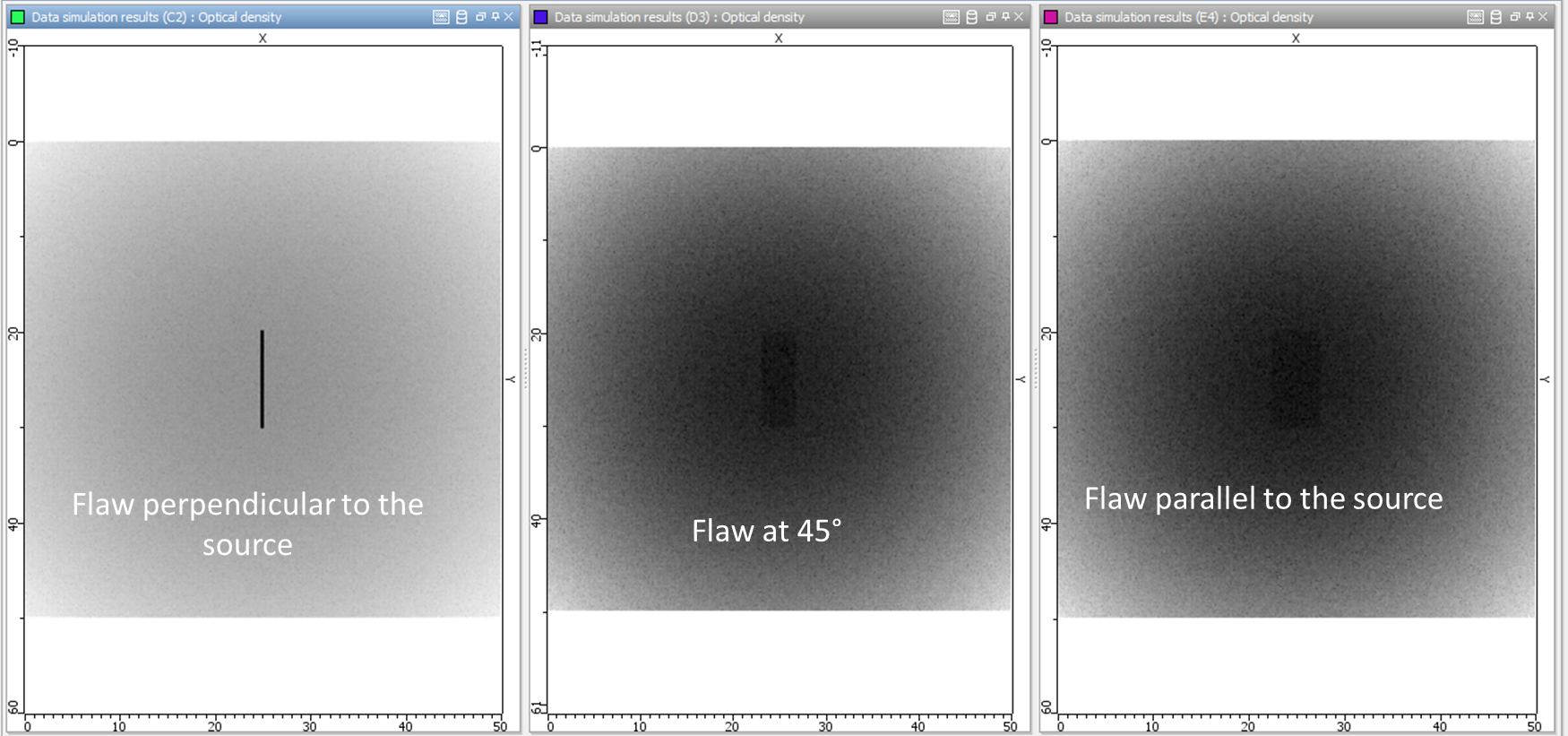 Check the

effect of the exposure time

on the obtained level of density on the film.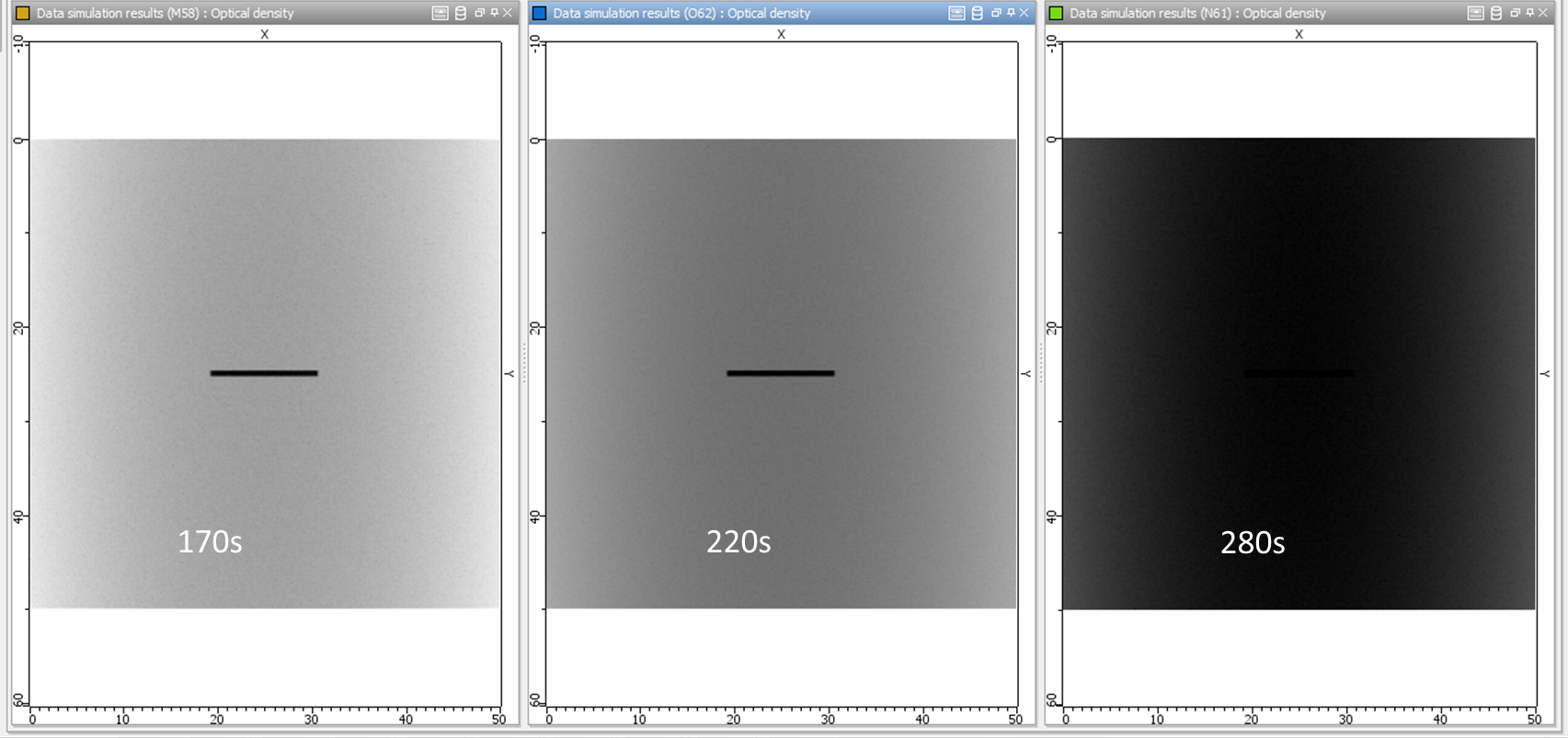 Evaluate the

impact of the source orientation

on a pipe component to locate the flaw.
Understand the

impact of geometrical unsharpeness

and its origin.
Illustrate the difference obtained with

sources of different energy level

.
Etc.