With the support and collaboration of every employee of EXTENDE, we created a Code of Ethics gathering our core values. It outlines our commitment in our work, but also for our environement, our co-workers, our partners and clients. Openness, dynamism, professionnalism, exchange, durability and sustainability are the 6 values of our Code of Ethics.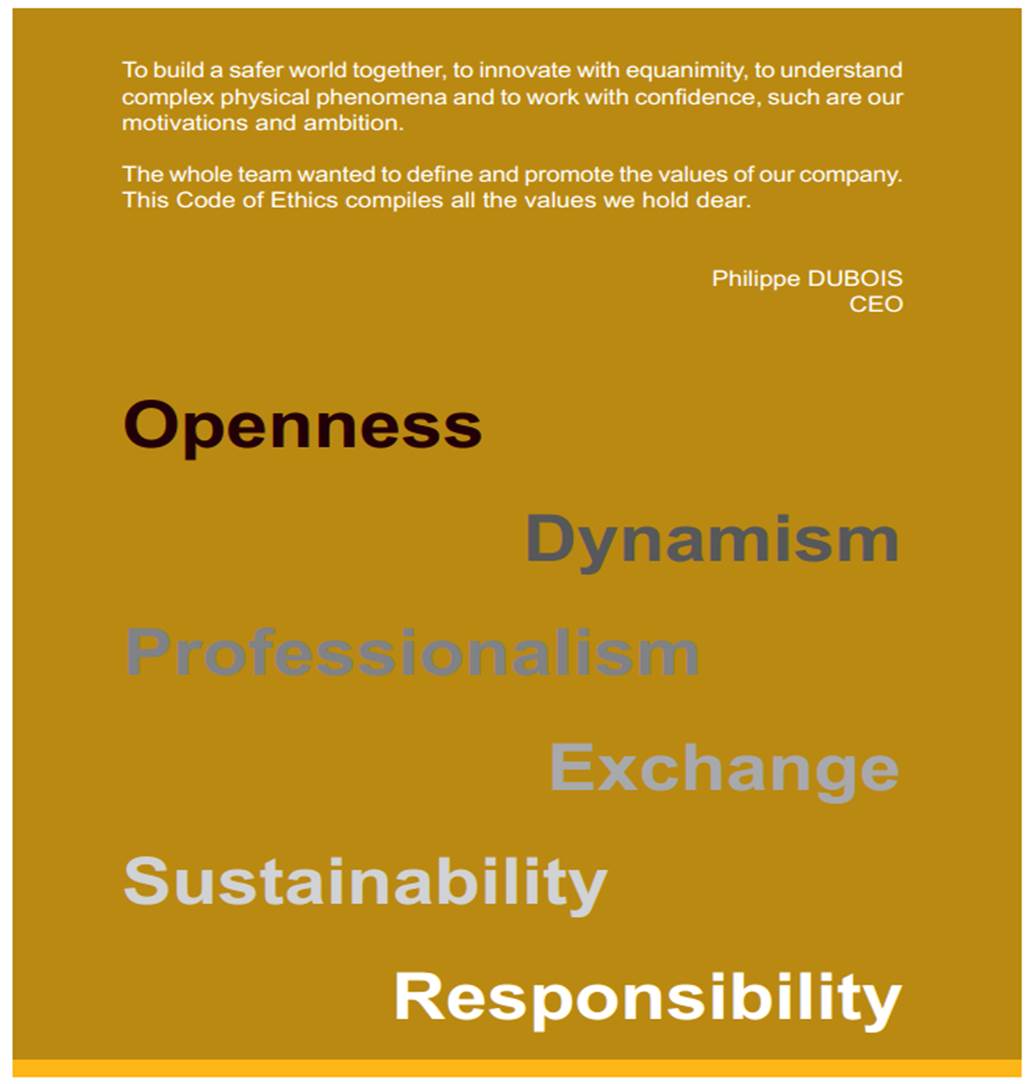 Besides, EXTENDE committed, through its ISO 9001 Certification, to respect the values of priority to our clients, active listening, rigor, technical humility and confidentiality. Our full commitment is available for you ton consult in our Quality Manual.
Our mission is to bring the benefits of simulation and NDE development methodology to the NDE community. Our purpose is the preservation of structures and thus of the environnement. Our commitment toward simulation further contributes to the preservation of the environment.