Knowledge and experience
A multi-sector team (Nuclear, Oil&Gas, Aeronautics…)
A multi-disciplinary team (on-site experience, PhD in physics…)
A multi-techniques knowledge (UT, ET, RT, CT, GWT, MT, IRT), some level II and III (UT, ET, RT)
A complete knowledge in terms of fiability (deterministic qualification, performances demonstration, PoD...)

CIVA
What does CIVA bring to NDT?

What can CIVA bring you?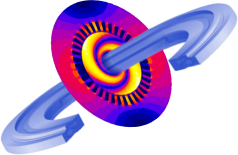 Flux®
Among the tools we use for our consulting activities stands the Flux® software.


"Home-made" personnalized tools
We also use tools developped by our team for your specific applications, or for more generic cases, some of them being at your disposal.