15th July 2020
Cyril Kouzoubachian, from PRECEND, kindly answered a few questions regarding his opinion on the future of NDT.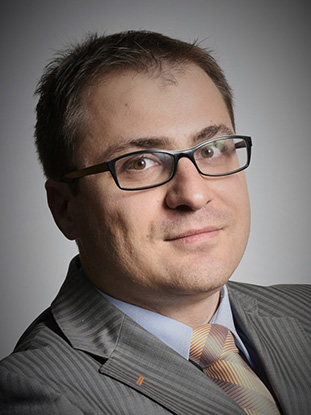 Could you describe the main activities of PRECEND?
PRECEND is a cluster with about sixty skills centers (academic centers, technical centers, service providers...), mainly in the two fields of Non Destructive Testing (NDT) and Structural Health Monitoring (SHM), but also in robotics or in materials engineering.
We mainly carry out two actions:
Projects management for industrials: feasibility, technical assistance, expertise... Which are based on the skills of our members.
Animation of the network: monthly technology watch bulletin, edition of practical guides, and organization of technical days.
So to sum it up, I can say that if you have any problems related to NDT or SHM, or more generally to materials or advanced manufacturing, please do not hesitate to contact us!
From your point of view, what are the main trends regarding the NDT market short terms?
In the very short term, due to the coronavirus crisis, it is plausible that the NDT market will take two different ways: on the one hand, for equipment, my perception is that there will be investment reports; on the other hand, regarding services, the number of inspection services can't be delayed. Even when industrial lines had to be stopped, there are probably cases where NDT inspection are more necessary than ever before the reboot!
Over a longer time, I think that within the end of next year, we will resume the trend that was going on before the pandemic crisis: more and more facilities are aging and need NDT or SHM to make them usable as long as possible under safe conditions!
In any case, I think it is never too late to innovate, either technically or in services offered. And it's innovation that drives the market up!
How do you evaluate the place for innovative tools such as those provided by EXTENDE, CIVA and TraiNDE?
I think that innovative and digital tools have more and more their place in the world of NDT. Industry 4.0 has not yet been taken into account in NDT, which is a fairly "traditional" or even "conservative" industrial sector.
But we feel that the trend is there. Modeling and simulation will become essential, because the parts are no longer as "simple" to control as before: they are more complex in their shapes, but also in their composition! In addition, simulation allows in a certain number of cases to ensure the feasibility of a control, before making real tests, so this can save time and money!
This complexity of materials turns into a difficulty for an NDT control. Therefore, it is essential that NDT people are well trained in new processes, new materials, but also in new control equipment. Augmented reality is gradually emerging in the industry, and it seems obvious that it could add something to the training of operators in NDT. This is the whole point of a tool like TraiNDE, which should take an important place in the years to come to support developments in the profession of NDT controllers.
What are, from your point of view, the next major technological turning points in NDT for the next decades?
It is very difficult to know what the next major turning points will be. If I knew, I would already have filed the patents!
Nevertheless, I think that UT will continue to surprise us with the improvement of algorithms. Computed Tomography is also evolving a lot, and is becoming more and more efficient and accessible. And finally, the digitalization of the profession will increase, whether upstream with modeling and simulation, or downstream with the improvement of control tools for inspectors: lighter, easier, allowing for faster interpretation, augmented reality...