15th March, 2013

Mr. Jeff Milligan, expert in the prevention and control of structural and mechanical failures at Structural Integrity Associates, kindly accepted to answer our questions.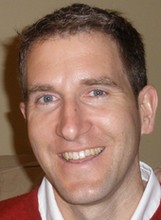 Dear Jeff, you recently decided to purcharse CIVA software. For which kind of applications will it be useful for you?
Structural Integrity Associates provides engineering services and advanced NDE to the power generation industry. CIVA will help us with scan planning and probe selection/optimization when using phased array UT, and potentially guided wave UT.
How did you hear about this simulation software and about simulation?
I heard mention of CIVA in the past when I was trying to design a new phased array transducer. The first time I saw CIVA being used was at EPRI.
What did it change for you? Can you give us an example of how you work has benefited from using CIVA?
CIVA has provided greater confidence in our inspection preparation and scan plan setup. Being able to model the phased array UT beam energy and then show a defect response in a 3-dimensional part greatly enhances our phased array development capabilities. For difficult geometries like piping valves or turbine blades, it has made it easier to visualize and understand what's happening to the ultrasonic sound beams. It has also provided an additional way to validate inspection procedures that we've used in the past. Again, giving us greater confidence in all our work.
What is your favorite tool in CIVA?
Beam computation for phased array probes is definitely what we are using the most in CIVA. However, I like working in the phased array defect response mode, because that is a capability that I've never had with other UT simulation programs
What do you expect to appear in CIVA 11?
Cleaner user interface, faster computation time. Not sure?
What would you like to see added to a future version of CIVA?
We are working more with Eddy Current array technology and would like to see that included in CIVA. Also, we do a lot of Guided Wave UT, so we would like to see:
A feature whereby the user can view a 2D or 3D animation of Guided Wave propagation (similar to beam simulation for CIVA UT module).
Calculation of the source influence that can be overlaid on the dispersion curves for different transducer types (angle-beam, comb transducer, interdigital transducer design, EMAT transducers).
Allow the user to output the wave structures to a data file (currently can only output an image).
3-D CAD file import.