22nd March 2023
Today, we have the pleasure to share with you our interview of Julien Banchet, NDT Manager at Aubert & Duval.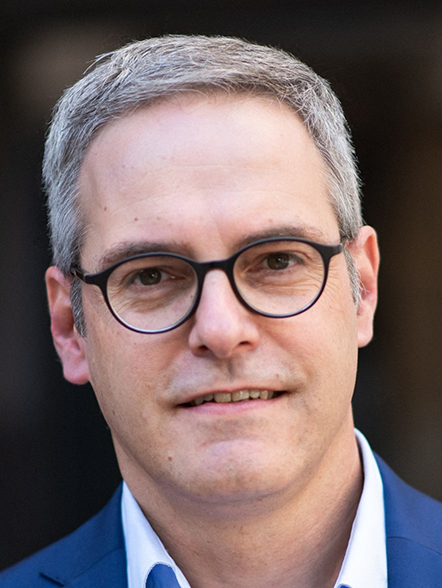 Mr. Banchet, you have over 20 years of experience in the NDT world. Could you briefly describe your path and meaningful experiences for us?
After completing a PhD at Concordia University in Montréal, I worked for four years at R/D Tech (which has since been acquired by Evident and by Previan) as R&D Project Manager in the product development department. Most notably, I was Project Manager for the Eddy Current Phased-Array module of the Omniscan. In 2004, I came back to France, and integrated the NDT Technical Centre of Framatome as R&D Project Manager. I went successively through the positions of R&D Manager at Intercontrôle, then R&D and Strategy Director in the In Service Inspection Business Unit at Framatome, while managing the NDT Technical Centre. I left Framatome in 2016 to start working in a small business involved in powder compaction. After this experience outside of the NDT world, I had the opportunity to be hired as Head of NDT at Aubert & Duval.
You are now working at Aubert & Duval, one of the worldwide leaders in metallurgy and the manufacturing of forged elongated products for many industrial sectors. Could you elaborate on your role within Aubert & Duval?
From 2020 to mid-2021, as Head of NDT, my work is to map NDT resources and tools available at Aubert & Duval, then to develop and implement a technological and NDT skills development roadmap with the Level 3 people of the company.
Since mid-2021, I occupy the position of Manager of Technological Expertise of Aubert & Duval in the Materials Processes and Innovation Division. I am in charge of special processes (thermal treatment and NDT), project methodologies and management systems, as well as piloting the expertise sector, and the Industry of the Future.
Aubert & Duval has recently become a CIVA user. How did you come to use simulation? What are your main uses for CIVA?
We have first had requests from our clients in the framework of qualification dossiers for industrial installations, for field calculations for Phased-Array transducers, which was a study we performed with the consulting services of EXTENDE. Then, new needs have emerged, in particular, assistance with the production of ultrasonic scan plans for our aeronautical engine parts and our turbine discs for the energy market. We then decided to invest into two CIVA licenses, and to increase the skills of two internal resources thanks to the training provided by EXTENDE. Simultaneously, we have hired, in our Indian subsidiary, two people who were already CIVA users. They perform full-time for Aubert & Duval the simulations we need for the optimization of the scan plans of these rotating parts.
What are the benefits of simulation for Aubert & Duval?
Simulation allows us to save time to reach a scan plan design that is "right the first time". Before we started using CIVA, the UT study office used to design scan plans that were tested in tanks under real conditions. These tests revealed in many cases the need for scan plan optimization (additional UT shots, among other things), and thus resulted in a time-consuming iterative process, as modifications had to be tested in tanks again. Since we are using simulation upstream from the first scan plan version, we are gradually eliminating these iterations, which has resulted in significant time saving for the time cycle of manufacturing these rotating parts.
Moreover, we are beginning to systematize the use of simulation during the design of new aerospace parts to ensure their controllability.
Have you heard of the new DS (Data Science) module?
Yes but very recently. We have not been using CIVA for very long, and we are still in a phase of increasing our skills on using the core features of CIVA. This module will undoubtedly be of interest to us in the future.
Do you believe in the contribution of artificial intelligence used as a tool to help the inspectors in performing their analysis tasks ("assisted defect recognition")?
In the framework of parts in high volume, it is clear that artificial intelligence possesses great potential to facilitate analysis and help the NDE analyst to clearly identify an indication. The use of AI incidentally is in the technological roadmap of Aubert & Duval.
Lastly, do you know about our TraiNDE (UT and RT) simulators for the training of NDE operators and skill maintenance? Do you think that simulation / simulators can provide a real improvement in this area?
Even though I am not familiar in-depth with TraiNDE, the principle of relying on simulators to assist training and skill maintenance is clearly a perspective of the future. This approach enables to increase at constant workforce the quality and frequency of training, and thus to ensure a higher level of skill for our inspectors.