20th September 2016
Mr. Larry Cote, former President and CEO of the Canadian Institute for Non-Destructive Evaluation (CINDE), has taken some of his time to answer a few of our questions.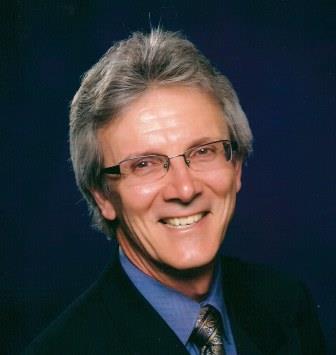 How did the Canadian Institute for Non-Destructive Evaluation get started?
The Canadian Institute for Non-Destructive Evaluation (CINDE) traces its roots back to 1967, when the Canadian Society for NDT (CSNDT) was formed after Canada hosted a very successful World Conference for NDT (WCNDT) in Montreal.
The CSNDT mandate was to be the national not-for-profit member society for the NDT community in Canada, and it fulfilled that mandate very well by publishing a technical journal, organizing conferences and establishing various awards to acknowledge the people who made significant contributions to NDT in Canada. However, through the 1970's, many Canadian companies became concerned about the growing need for well-trained NDT technicians, and so the NDE Institute of Canada was formed as a charitable not-for-profit educational organization, and it began delivering full-time NDT training courses at Mohawk College in Hamilton, Ontario and other company locations across Canada. The NDE Institute and the CSNDT co-existed well together through the 1970's and 1980's, but by the end of the 1990's they should be merged to better serve the needs of members, students, researchers and employers.
Therefore, in 2001, the two organizations became what we know today as the Canadian Institute for Non-Destructive Evaluation (CINDE), with a mandate to serve all the needs of the people and companies engaged in the business of NDT. As Canada's national NDT society, CINDE also proudly serves as Canada's representative on the International Council for NDT (ICNDT), and participates in and supports many national and international standard and technical committees to help improve the application of NDT in Canada and around the world.
Which projects is the CINDE involved in?
We are constantly seeking ways to better serve our members, students, and certification test candidates. With regards to training: several on-line courses were successfully launched in the past 5 years, and at this point a new Learning Management System (LMS) is being contemplated. We are also hoping to collaborate with Mohawk College on an expansion of their Engineering Technology wing; having additional space would allow us to upgrade our classrooms and labs to improve the student experience, and allow our Certification Test Center to provide more practical workshops and reduce the waiting time for practical certification exams. Our Member Services department is working on some new Chapter initiatives, and will build on the success of the NDT in Canada conference series by organizing multiple educational technical events each year across Canada. We are also looking forward to hosting the Pan American NDT conference in 2023.
What is your vision of the NDT sector in Canada in the future?
Canada has some of the best universities, colleges, training organizations, technicians, suppliers and employers in the world working in NDT. The global economy is a fact of our lives, and every day Canadians count on innovative NDT solutions and services to keep them safe and to maintain environmental integrity. In the future, I see an increasing reliance on blended training to optimize the use of on-line learning systems and hands-on lab sessions, to give technicians more skills needed to apply NDT techniques. An important part of that will be continued development of specialized software and increased use of automation technology. This shouldn't be a threat to technicians who are skilled at manual data acquisition, rather it should be an opportunity to gain new knowledge and develop new skills.
Canada played a very influential role in the development of the ISO 9712 standard for the qualification and certification NDT personnel, and continues to support that work to this day. Looking ahead, I see continued harmonization of the existing NDT personnel certification systems world-wide, and potentially the implementation of some new personnel certification systems.
Personally, why did you choose to work in this field?
I'm not so sure that I picked NDT, I think it picked me! Setting that aside, it is a fascinating field, so once I was introduced to it, it really captured my attention. I was fortunate to spend 30 years working for a very successful Canadian steelmaker (Dofasco), and my career path there introduced me to quality improvement, reliability and asset management programs. My final role at Dofasco was as the supervisor of a condition monitoring department that had 20 highly skilled technicians, who used technologies such as infrared thermography, vibration analysis, lubricant analysis and non-destructive testing (NDT) to increase the reliability of critical equipment and production processes by detecting the onset of failures. I left Dofasco in 2007 to join the CINDE as a project manager, and became the President / CEO in 2011. This allowed me to become acquainted with the many researchers, educators, students, members and employers working in NDT. I have nothing but the utmost respect for their dedication to this complex subject domain and mission critical occupational area. It has been my privilege to meet some of the best people working in the NDT industry in Canada, and I admire their hard work and dedication to make their many significant contributions to NDT.
What is the most important lesson you have learned working in NDT that you would like to share with us?
The first principles of NDT techniques haven't really changed, but thanks to computers, software and the Internet, the way they are applied and understood has undergone a huge transformation. With so many new technologies and approaches creating so much new information, it becomes more important than ever for the people working in NDT to share their knowledge and experiences to keep driving new developments ahead and improve the workforce. Regrettably, I have encountered some people in NDT who hoard their knowledge and I cannot imagine what useful purpose that serves in this day and age. There are also some technical issues that tend to have a polarizing effect on various users and owner / operators that have created contentious debate. The global economy is an information and knowledge economy, and I hope that the NDT community will see the benefit of working together to help each other to learn and advance themselves, their companies and this great NDT industry. Like the old adage says: Two heads are better than one!