5th January 2015
While at the ECNDT 2014 conference in Prague, we had the pleasure to meet Manuel Plateau, Activities Manager at Vinçotte. Shortly after, we took the opportunity to gather his testimony as a CIVA user.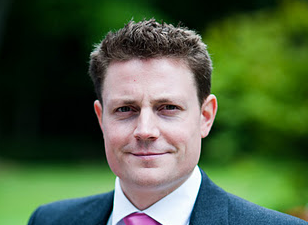 Could you tell us more precisely what your role at Vincotte is?
I graduated as an engineer, and started at Vinçotte about 10 years ago within the NDT department. I first joined the advanced NDT team in charge of innovation and development for several years, before taking the responsibility of the advanced NDT team that handles automated ultrasonic (UT) inspections in nuclear power plants. I take care of managing the team, making proposals to the clients integrating both commercial and technical aspects, I manage the development and qualification projects, and I also coordinate and participate in on-site inspections.
You have been a CIVA user since 2012, but how did you get started in the use of simulation?
Having an Innovation and Development section within our NDT department, we have always been looking for simulation tools, both for the design of ultrasonic (UT) probes or for the development of NDT techniques. The first beam simulation software that we have used was P.A.S.S. (Phased Array Simulation Software) developed by Didier Cassereau. Then we used the software Zetec Advanced Calculator, as a complement for simpler applications. Since 2012, we have a CIVA license, which allows us, obviously, to improve the quality of our probes designs as well as the quality of our choices of methods, but also to improve in a more complete and more relevant way our technical justification files.
How many people within Vinçotte are using CIVA?
A dozen people are using CIVA, mainly the UT module, but also increasingly the Eddy Currents module.
Vinçotte is an international company. How would you describe the NDT sector in Belgium (compared to NDTs in other countries in which Vinçotte is present)? (Are there many actors in this sector? Huge needs? Is the sector growing? Etc.)
Vinçotte is a service company in the fields of inspection, testing, certifications and trainings. Our expertise covers more than 130 services (electricity, lifting equipment, NDT, pressure equipment, civil engineering, safety, environmental management and protection against radiation) in various sectors.
Vincotte is a Belgian company with an international vocation and numerous subsidiaries worldwide, most of them being strongly orientated toward NDT. In Belgium, we are leaders with over 50% of the market share in the NDT industry.
In particular, Vinçotte is focused on the advanced NDT activities, which require a great experience, a wide know-how that Vinçotte has had the privilege of enjoying for the past decades.
But being on the cutting edge is of course not enough, you must be able to stay there. That is the reason why the NDT department of Vinçotte has its own Innovation and Development section and that many investments in material and skills are made each year. Acquiring a CIVA license is an example, among others, of this investment strategy.
What are the benefits of simulation for Vinçotte?
CIVA simulation, of course, allows us to differentiate ourselves from some of our competitors. But the main advantage of this wonderful tool is to allow us to design and study the feasibility of our processes upstream of the manufacturing of probes, holders, mock-ups and their defects; in short, upstream of the experimental trials that allow us ultimately to demonstrate the performances of these same processes. Similarly, all the experimental trials that cannot be implemented for obvious costs reasons can also be studied through simulation, in order to complete the process of technical justification or in the frame of expertise situation, to understand and explain the origin of possible ultrasonic signals from the acquisition data.
Which evolution would you like to see in future versions of CIVA?
We do not see any direct particular point of evolution. But considering that the main need that comes to mind when using simulation is the need for experimental validation, what could be interesting, to avoid reinventing the wheel, would be to provide users with a library of all validations studies that were conducted by the CEA or EXTENDE, but also by every company using CIVA, as I am sure there must already exist thousands around the world!