10th May 2017
Today, it is our pleasure to have a talk with Mr. Mario Cence, from EKOSCAN.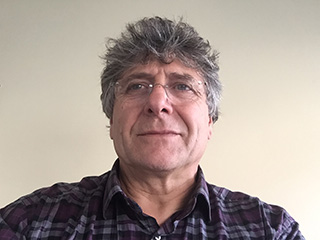 EKOSCAN is a French NDT equipment manufacturer. What sets you apart from other players in the field?
We are a French manufacturer, and we are very responsive in terms of deadlines, diversity of applications and/or specific requests.
EKOSCAN is made up of engineers and technicians with substantial experience in single-element and Phased-Array Ultrasonic NDT.
Our staff creates standard and Phased-Array transducers, as well as systems answering both standard and specific applications.
We manufacture reference blocks, blocks for the qualification of inspection methods including natural defects, and blocks that include Ø0.18mm Side-Drilled Holes, Ø0.3mm Flat-Bottom Holes and notches with our five EDM (Electrical Discharge Machines).
How did you discover simulation?
For simulation on complex specimen, it was during the creation of the GIE Multi 2000; and for UT beam simulation at IS expert in Villepinte.
Unlike some of our clients, you do not have a CIVA license, but you rely on us for consulting. What are the benefits of simulation in your case?
To avoid manufacturing complex and costly standard blocks for the validation of an inspection procedure or a Phased-Array probe's characteristics.
Having been in this field for forty years, could you share with us your insight regarding the upcoming, most promising evolutions for equipment, sensors and ultrasonic methods? Are we headed towards an automation of inspections, or conversely towards more cutting edge techniques, requiring more and more qualified technicians?
In general, NDT is headed towards the automation of inspections with very user-friendly acquisition and analysis software, which is what we strive to achieve with our scanners.
We see that the traceability of inspections with a recording of A-Scans, C-Scans, B-Scans, etc. are recurrent requests from our clients using scanners.
Training on simulation and analysis tools at EXTENDE is of course an asset to better aim researches and quickly find NDT solutions to problematics.
We offer semi-automated scanners like our MATRYX R/THETA or MATRYX XY arms (Hand-Scan) for mapping, and to ensure the reproducibility of inspections. Keeping traceability in mind, our EKOWELD manual scanner is made for manual inspection of welds with TOFD and Phased-Array techniques. Training in the use of our scanners is fast, because our software is intuitive, being made in collaboration with operating technicians.