15th January 2019
Mukesh Arora, Director and CEO of Arora Technologies (P) Limited, kindly shared with us his opinion on CIVA software and the future of NDT in India.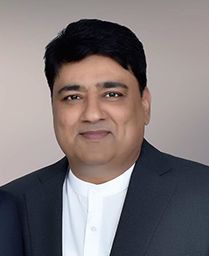 You recently created Arora Technologies Limited Company. Can you tell us a little bit more about it?
Arora Technologies (P) Limited (ATPL) is a sister concern of NDTS India (P) Limited (NDTS) which was offering comprehensive solutions, NDT services, trainings and certifications, and manufacturing of NDT accessories since 2006.
Effective April 1st, 2018, NDTS will focus on NDT services, training and certification, and ATPL is focusing on the manufacturing of NDT products and accessories, and comprehensive NDT solutions for the world leaders in their respective field. For more information, you can visit our website.
How did you decide that CIVA simulation was one of the products you wanted to distribute in India?
NDTS has been distributing CIVA since 2007, and we believe CIVA is the best NDT simulation software, and our customers are using it for various challenging applications in nuclear, power generation, aerospace and other fields.
You are also associated with the ISNT (Indian Society of Non-Destructive Testing), as National Governing Council member and Honorable Vice Chairman of ISNT Mumbai Chapter. What is your role in it?
Yes, you are correct. I have been associated with ISNT for many years, and our objective is to create awareness about NDT, to which my team and I contribute in a small way.
The ISNT and COFREND are currently working together and collaborating to ease the collaboration between their two countries. Can you tell us more about it?
As per my information, last year ISNT and COFREND have created a joint working group. Its objective is to promote NDT in general, to recommend manufacturers and service providers of either country to the other, to understand and support training and certifications requirements in either country, and to create more working groups, collaborative projects, etc.
How do you see the coming years in NDT in India?
I believe NDT is an integral part of predictive and preventive maintenance, and as per the predictions, India should become the 3rd largest economy in the next decade. If that must happen, then infrastructure, energy, transportation and other needs will grow multi-fold, and in-turn inspection needs will have to grow multi-folds.
NDTS, of which you are also the Managing Director and CEO, recently signed a new partnership with Lavender in order to provide training and examinations to PCN certifications. Why Lavender?
Various organizations in India have been providing Personnel Certification in Non-Destructive Testing (PCN) training under the ATO/AQB format of BINDT. We also had the option to go with a similar format, but decided on the contrary to bring the best in the growing market where we focus on training, and Lavender can bring in their experience on curriculum, examinations and audit requirements.
As a real connoisseur of CIVA, do you think that the Educational version of this software can help teaching?
We believe CIVA is a very good NDT simulation tool, and only its cost prevents it from being used by majority of the industry. But with the Educational version, we believe we can integrate simulation during our future training programs, which will create a mindset of spending more time on preparing for the inspection than actually performing it.